2021 Pinot Grigio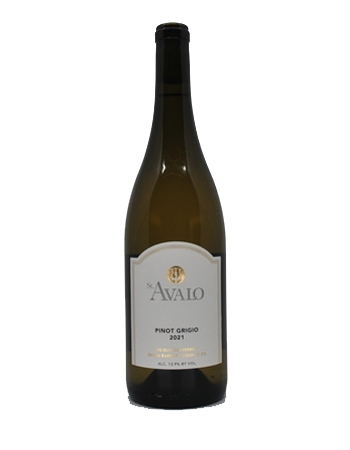 A true expression of the grape, this 2021 Pinot Grigio shows just how textural the grape can be. It has a nice grip and ripe aromatics that really set off the soft fruit flavors. While it can easily be paired with different cuisines, this wine is just as fun on its own.
"Crisp apple, melon rind and lemony citrus aromas show on the nose of this bottling. There's a compelling tightness to the texture of the pithy palate, with apple and lime flavors."
Matt Kettmann (WineEnthusiast)
==========

Winner of best Pinot Grigio by Peninsula Underground 2023.
"This wine is your summer go-to. It's bright, fresh, and just downright delicious. Lemon, pear, and honeysuckle, with a hint of apricot, followed by great salinity and mouth feel on the finish. Medium plus acid gives the wine structure and we detect tertiary notes of dried apple and nuttiness. A treat by the pool."
Peninsula Underground - Score 91

Silver Medal Winner in International SommCon 2023 Concours d'Vin
Wine Specs
Appellation
Los Olivos District
Harvest Date
Sep 11, 2021
Bottling Date
May 10, 2022
Product Reviews