June 4, 2023 | Newsletter | Oliver Ramleth
Newsletter June 3, 2023
Hello Friends, Family, Wine Aficionados & Everybody else who shares Bacchus' affinity for grape.
Welcome to the St. Avalo newsletter—where our aim is to keep you abreast of the latest on quality wine & quality times. We wouldn't be here without you & we're beyond excited that you're here.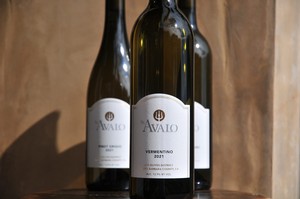 St. Avalo is based on a love story & love is what keeps us making wine. We're excited to share that we've gone live online & we're inviting you all to grab a taste of the Santa Ynez Valley—straight to your door.
The first of our organic estate wines were bottled 1 year ago, and we're now opening our cellars up to non-wine club members. We hope you have a chance to #TasteTheValley as we can offer wines that rival what you have tasted from Liguria, Sardegna & Toscana.
In celebratory spirit & anticipation for our 2023 bottling, we'd like to extend 10% OFF and FREE shipping with PROMO CODE: THOR. Make your wine selections from our website & be sure to keep in touch with us on your favorite social channel.
Best,
The Saint
Comments